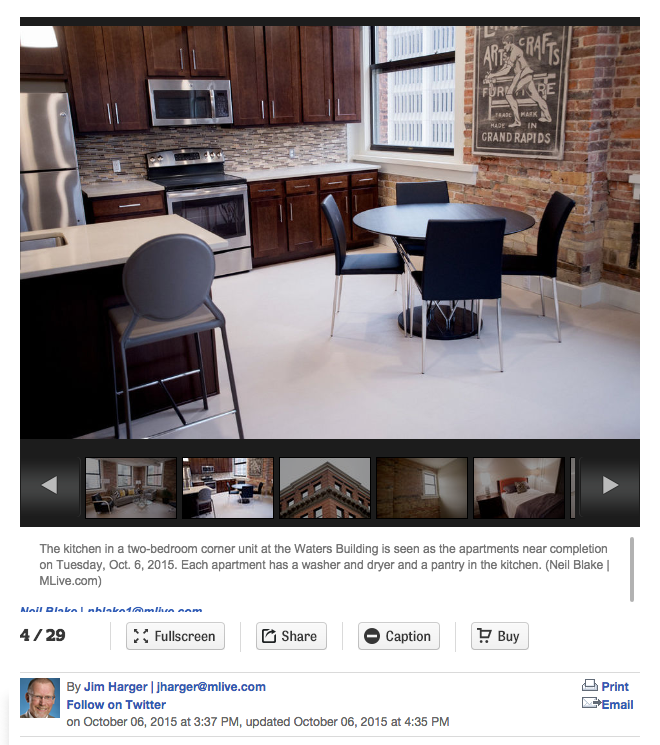 GRAND RAPIDS, MI – With 44 new apartments ready to open on Jan. 1, the Waters Building is entering its third phase of life with its own mixture of style and history.
Blending its original brick walls and maple flooring, Edmark Development Co. has created loft-style apartments that include high-end features like quartz counter-tops, walnut cabinets, large pantries, walk-in closets and in-unit laundry facilities.
"They all have their own character," says Mark Finkelstein during a hardhat tour of the 5th and 6th floor apartments being carved out on the north side of the venerable red brick edifice.
Rental rates for the new apartments The Waters Center will start at $1,150 a month for a one-bedroom unit to $2,390 a month for its largest two-bedroom unit.
The apartments are one piece of the owners' effort to utilize a building that offers more than 300,000-square-feet in the middle of a crowded downtown office market.
Continue reading on Mlive>